LOOKING TO TAKE YOUR SWIMMING TO THE NEXT LEVEL? CONSIDER A CUSTOM SWIM CAMP DESIGN FOR YOUR TEAM, OR A PRIVATE LESSON WITH COACH ABBIE HERSELF!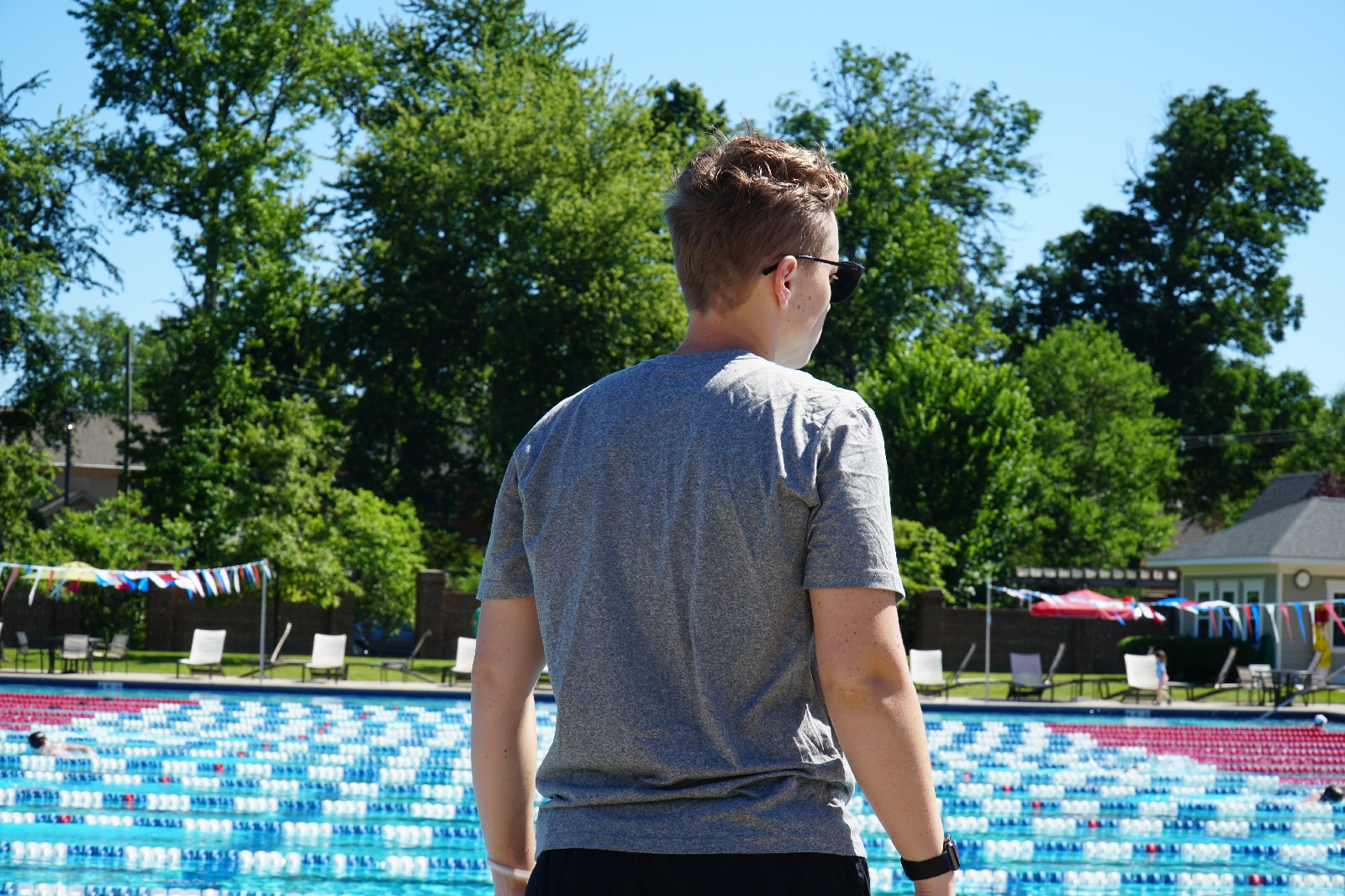 By working with directly with Coach Abbie, your swimmers will be given the opportunity to learn a completely customized approach to swim training.
Coach Abbie believes there's no one size fits all technique equation to fast swimming.
Abbie prides herself on being up to date with the current swim technique trends, and continues to stay a student of the sport. Her goal is to make sure your swimmer leaves understanding more of the mechanics, fluid dynamics, and available technique styles. Along with why we picked the technique style for them.
Coach Abbie frequently travels all over the world to conduct different swim camps and clinics. Each camp is organized around the number of swimmers, length of the requested clinic, pool time, and goals for the team. Included with each camp is Abbie's tried and true drill progressions, along with ample explanations of her coaching methodology too.
Swim Camps are also available traveling to Coach Abbie as well. Currently, Abbie works out of Louisville, KY. To request a swim camp and/or see if the dates you have available will work for Coach Abbie -- email abbie@swimlikeafish.org.
Looking for more of a 1:1 feel? Coach Abbie also coaches technique-based swim lessons. Lessons can be done 1:1 or in a small-group basis. Once again, Abbie will travel for lessons and/or swimmers are welcome to come to her in Louisville, KY. For more information on rates and available dates, email abbie@swimlikeafish.org
Highly recommend Abbie Fish. Not only is she knowledgeable, she is very gifted at what she does. She relates well to the athletes, and is just a very cool person to spend a few days on deck with. Athletes got great feedback and I felt like I went to coaching clinic while observing too. Thanks, Abbie -- already looking forward to our clinic next year!
– Sandra Bullock (Head Coach at SWOCC)
The Grand Rapids Christian High School Varsity swim team recently spent a week of technique training with Abbie Fish in sunny Key Largo. Certainly time well spent as Abbie was able to bring insight and improvement to each individual swimmer. A big BONUS was that several of our swimmers swam personal bests at their next meet thanks to Abbie's instruction. A great experience and investment of time for the team! Thanks, Abbie!
– Eric Boender (Assistant Coach at Grand Rapids Christian High School)
"I am masters swimmer seeking to improve my Freestyle and Breaststroke technique. I found Abbie's site through a teammate and after reviewing her background, I felt very comfortable signing up for my first 1:1 clinic. Registering was very easy and Abbie was very accommodating providing all the information I needed for my first time. I selected a 2-day course (two hours each day) based out of her pool in Louisville, KY to focus on my Free and Breast.
I can't begin to say enough good things about how amazing my 1:1 sessions with with Abbie.The knowledge and reliability of what Abbie provides is remarkable. I would strongly recommend Abbie to anyone. I learned so much about myself and my strokes. As a masters swimmer who has been at it for a while, it is exciting to work with someone who is so knowledgeable and can relate to you in the water. I intend to see Abbie again soon to continue the work we've started!
– Craig (Masters Swimmer from NY)
I have had the good fortune to work with and observe Miss Abbie Fish in several capacities, including her position as a swim coach on the deck of our aquatic facility. I have been extremely impressed with her coaching abilities while coaching swimmers from beginning age groupers to elite level swimmers to master swimmers. Abbie has the rare quality of being able to relate to swimmers of all ages and abilities, making it easy to convey her understanding of technique and form to those swimmers. In her position as a pool administrator, Abbie shows a great deal of forethought and organization which also shows in her coaching plans.
– Kirk Wagner (Pool Manager and Masters Swimmer)
IF YOU'RE READY TO TAKE THE DEEP DIVE INTO YOUR SWIMMING CAREER, ABBIE IS READY TO MEET YOU.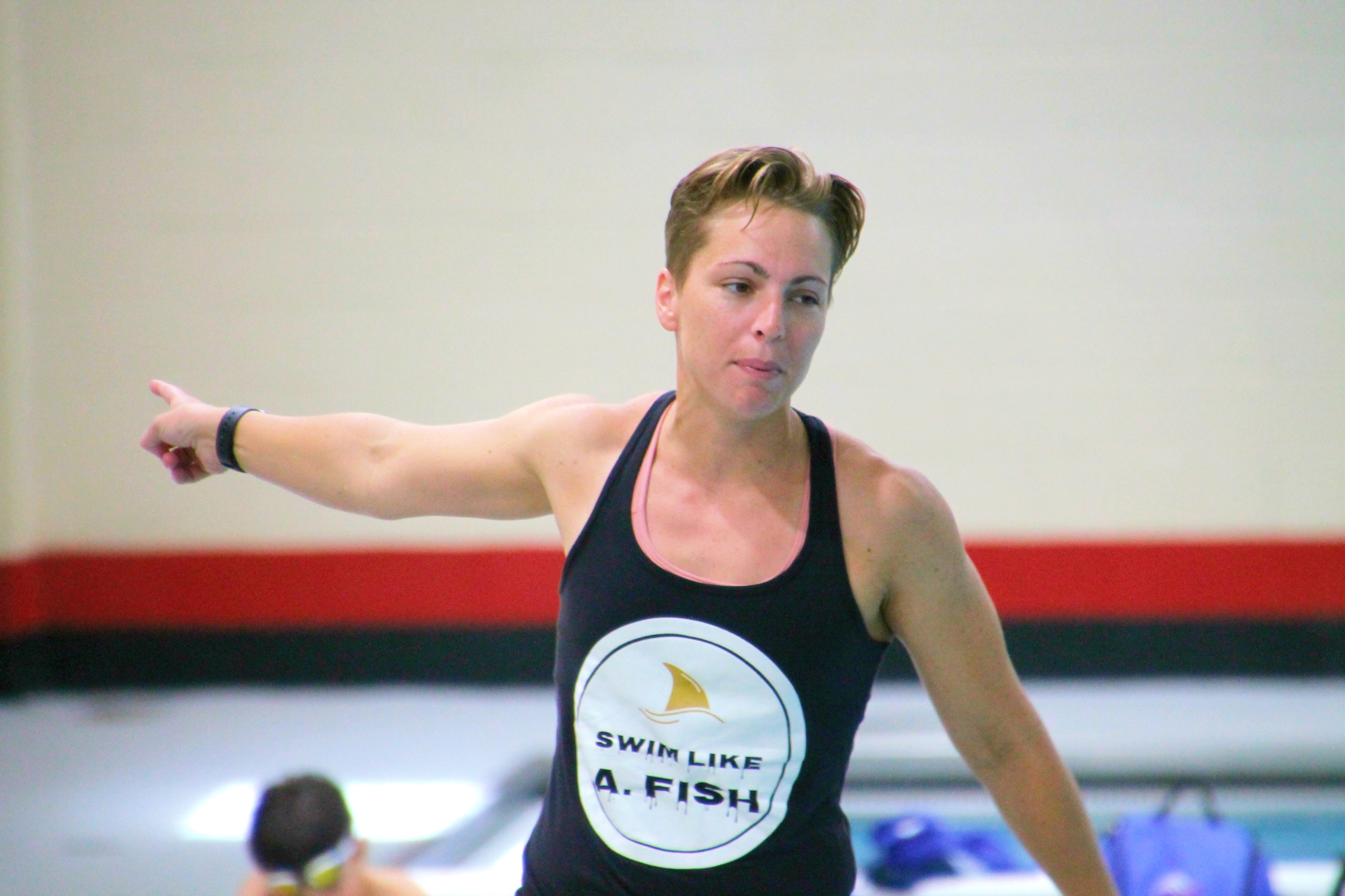 EMAIL ABBIE@SWIMLIKEAFISH.ORG TO GET STARTED!
Swim Like A. Fish © 2020. All rights reserved.